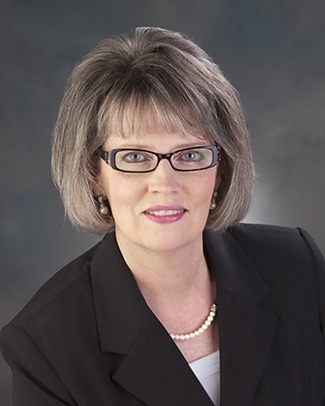 Dianne Glasscoe Watterson, MBA
Dental Hygiene and Practice Management Consultant
Contact: dglasscoe@dentalconsultantconnection.com
Dianne Glasscoe Watterson, MBA, is a seasoned dental professional with more than three decades of education and experience in the dental world. In addition to being an RDH, Dianne also has a Bachelor of Science degree in Human Service Management and Master of Business Administration.
Dianne has consulted in dental practices all across the United States in all aspects of their operations including business and clinical areas. Her company, Professional Dental Management, Inc., offers three levels of consulting services: (1) comprehensive practice evaluation, (2) hygiene department focused consulting, and (3) basic needs assessment consulting. Her nationwide consultations have successfully implemented programs that raise the level of productivity, efficiency and profitability of those offices she serves. Her work with dentists involves helping them discover the weak areas in their practices, and then developing strategies to strengthen those areas. Examples include staff training, systems evaluation/development (such as recall or collections), fee evaluation, overhead control, interpersonal relations, improving customer service and more. The proprietary methods used include patient surveys, staff surveys/interviews, onsite evaluations with a written report of findings and recommendations, staff meeting facilitation, etc. Clients receive customized practice management advice that is designed to improve their practices.
A prolific writer and author, Dianne has published hundreds of articles in various professional journals. She authors a bimonthly column in Dental Economics called "Practice Wisdom" and a monthly column in RDH called "Staff Rx." Additionally, Dianne has published two books. Her first book, Manage Your Practice Well, is a comprehensive text that addresses all areas of dental practice management. This publication won three awards for literary excellence, including the 2011 Apex Grand Award. The latest publication, The Consummate Dental Hygienist, was published in 2011. Dianne has also authored two textbook chapters in a national periodontal textbook entitled Foundations of Periodontics for the Dental Hygienist. She was honored by Dentsply® as a "Distinguished Dental Professional" in 2005 and by Colgate® as a "Key Opinion Leader" in 2009 and 2010. Ms. Glasscoe Watterson formerly served as an adjunct clinical instructor of dental hygiene at Guilford Technical Community College.
Professional memberships include Christian Medical/Dental Association, Maryland State Dental Association, Speaking/Consulting Network, and National Speaker Association. Dianne has been chosen as a Leader in Consulting/Speaking by Dentistry Today every year since 2006.