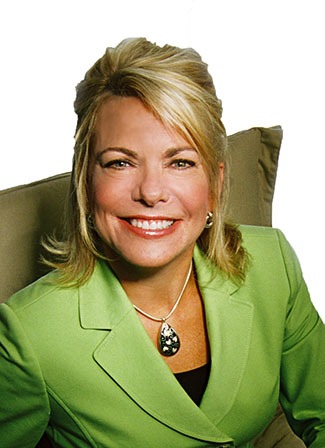 Katherine Eitel Belt - Practice Management
Katherine will transform your team's leadership and accountability, creating a more profitable and happy practice
Contact: keitel@dentalconsultantconnection.com
Nationally-renowned dental consultant, Linda Miles, once called Katherine Eitel Belt "The best trainer in the industry … bar none!" And with good reason…
For over 20 years, Katherine Eitel Belt has helped dental and discretionary healthcare professionals break through barriers, access instinctive greatness, and realize the success they were born to achieve. An inspirational keynote speaker, workshop leader, corporate trainer, and personal performance coach, Katherine is the creator of The Lioness Principle ™, a unique and powerful leadership concept for progressive individuals looking to access their full potential. She is also the founder of Lioness Learning, a revolutionary training company providing customized, in-house training for team cohesiveness, client service, and goal achievement. She is probably best known for her ability to help businesses and individuals throw out their old, tired scripts and develop phenomenal, intuitive communication skills with clients and team members.
Her Lion Camp Leadership Experience at the Wild Animal Park in San Diego, CA is the premier team retreat for dental professionals and healthcare teams nationwide who want to create a culture of personal accountability and leadership.
Using unique, non-traditional methods to help professionals bust through barriers and achieve phenomenal results, Katherine has become a mentor to other trainers, educators, and speakers. In response to that demand, Katherine created her Transformational Training and Inspirational Speaker's Workshops for consultants, speakers, and educators which are now "sell-outs" every year.
Katherine hosts The Lion's Den, an online community of like-minded healthcare professionals interested in discovering and maximizing their creativity, humanity, and potential as a service-based industry.
Winner of the coveted "Spotlight-on-Speaking" award and contributor to most major industry publications as well as the book, Powerful Practice, Katherine is also Past-President of the Academy of Dental Management Consultants, member of the National Speaker's Association, and Board Member for the Speaking Consulting Network. She is an avid adventurist always looking for a reason to go hiking, snorkeling, cycling, rock-climbing, kayaking, snowshoeing, or anything that involves challenge, fun, and the great outdoors! Katherine guarantees that same sense of adventure, courage, curiosity, and zest for what's possible to every Lioness Learning client experience.