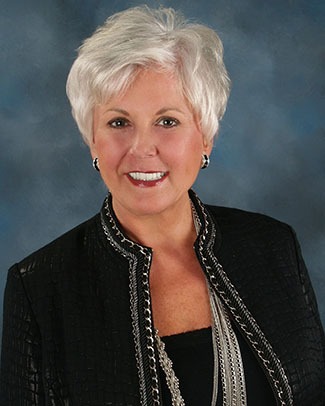 Linda Miles
Linda Miles – Telephone advisory for dentists, dental spouses, staff members, speakers, consultants, authors, and dental company representatives.
Contact: lmiles@dentalconsultantconnection.com
Celebrating her 50th year in dentistry and her thirty two years as a practice and team development speaker and consultant, Linda Miles is available for a limited number of hours per month for Telephone Advisory for speakers, consultants, authors, dentists, dental spouses, staff members and dental company representatives who can benefit by her expertise.
Oftentimes dentists may wish to have Linda talk to the top two or three job applicants and give her advice on hiring. Her intuitive people skills make this a wise thirty minute investment. Hiring right is not easy…this service improves those odds. Linda believes skills can be learned but bad attitudes are not easy to change.
Dental spouses who have heard Linda or knew her through consulting in their dentist spouse's practice often confide in her for direction especially during a transitions, staffing issues and overall professional practice advice.
Linda is known as the "Ann Landers" for dental team members who are stressed in their current workplace or need career direction for moving up the ladder of success. She's been known as "the attitude changer". Dentists pay the fee to have this happen. Having been an employee for 15 years before becoming an employer to a dozen or more corporate staff allows Linda to be objective and fair in her advice. She is not pro dentist, nor pro staff, but pro practice. What is best for the patients first, the practice as a healthier business second is what is best for the doctor and team. Her priorities are in the right place.
Entrepreneurs may wish to start or enhance their own speaking, consulting or writing business. Linda is the founder of one of dentistry's most successful consulting firms and speaking businesses, (Dental Dynamics, Inc) now Miles Global, which was named an INC 500 company for phenomenal growth from 1982 to 1987. And DDI had its greatest growth from 1987 to 1999. It continues to grow under the direction of the new CEO, Dr. Rhonda Savage. In 1997 she also founded the Speaking Consulting Network and has helped dozens of top speakers and consultants catapult their own businesses by networking with her and others in SCN.
Linda has written three best selling practice management books, produced many audios, CDs, Videos and DVDs; and has spoken in all 50 states and on four continents. Her ability to connect professionals with professionals puts her in demand as an advisor in today's overall dental world.
Call her an advisor/coach/consultant/trainer/friend or mentor….She's all that and more. That's the essence of her new business launching in January 2012.