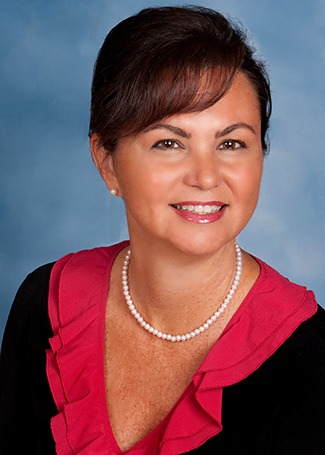 Robin Morrison
Dental Marketing Branding and Customized Marketing Campaigns
Contact: rmorrison@dentalconsultantconnection.com
Robin Morrison's passion for dentistry and health care, combined with her entrepreneurial spirit, lead her to become the founder of two successful companies. She is the president of RLM Healthcare Marketing & Consulting, Inc., founded in 1997, and Dental Consultant Connection, founded in 2011.
Robin began her career in dentistry in 1981, working in an exceptional dental practice as an office administrator and marketing director. In 1997, she began to live her dream and launched her first business, RLM Healthcare Marketing & Consulting.
As many entrepreneurs do, Robin recognized more business opportunities and needs, and couldn't resist launching her second business, Dental Consultant Connection (DCC). DCC connects dental consultants and dentists to ensure the practice selects the right consultant to fit their needs. DCC has formed a "dream team" of 35 brilliant dental consultants who specialize in niche areas of dentistry.   www.dentalconsultantconnection.com
In 2012, Robin teamed up with Linda Miles to form Oral Cancer Cause, Inc. (OCC), a Florida not for profit corporation. As founders of OCC and partners in additional dental projects, Robin and Linda have worked tirelessly to form an organization that financially assists oral cancer patients and their families during their treatment, while creating awareness about oral cancer.
OCC was founded in memory of Robin's brother, Mike Collins and Linda's sister-in-law, Charlotte Estep, both who lost their battles with oral cancer. www.oralcancercause.org
Robin is a member of the Academy of Dental Management Consultants (ADMC), the Speaking Consulting Network (SCN) and a lifetime member of the American Association of Dental Office Managers (AADOM).
Marketing Services:
Robin Morrison and her team of consultants, writers and graphic designers will work hands-on with you to help you look your best to potential patients, clients, and members. RLM will custom design everything to help you achieve your marketing goals.
Some of our many services include:
Branding:
Vision Clarification
Content and Brand Development
Market Research
Logo Design
Identity Design
Community and Philanthropy
Marketing your Unique Practice
Website Enhancement
Social Media Campaign
Facebook Advertising
Google Advertising
YouTube Presence
Direct Mail Campaign
Media Advertising
Outdoor Advertising (bus, billboards, airports)
Community Marketing
Word of Mouth
Loyalty Programs
Internal Maintenance Plan
Patient Engagement Program
Brochures
Identity Package
Newsletters
Office Amenities
VIP program
Clients include dental practices nationwide, dental consultants, dental companies, Speaking Consulting Network(SCN), and American Association of Dental Office Managers (AADOM).